Some people who are not working with computers or smartphones assume that using computer-based systems is a mere waste of time and complicated. But once you start using business system development mode, you will realize its efficiency, productivity and cost savings benefits. Business System Development is the process of creating and checking business systems to make business more efficient in the working environment. MSP Training offers Business Systems Development Training which includes courses such as Lean Six Sigma, Business Analysis, Six Sigma, TOGAF®, ITIL® and software testing courses.
Business Analysis Training: The training program provides the essential knowledge and skills required to enhance the efficiency through business process improvement. The course enables the delegates to plan business analysis activities use modelling techniques to analyse options and manage requirements throughout the project lifecycle. The course covers two levels: Foundation level and Practitioner level.
Lean Six Sigma: It comprises two process improvement methods, Lean and Six Sigma. The course is designed to enhance the capability of individuals or teams to solve the problems and increase the effectiveness of any process in the workplace. Lean Six Sigma training courses include:
Lean Six Sigma Yellow Belt
Lean Six Sigma Green Belt
Lean Six Sigma Black Belt
Lean Six Sigma Black Belt upgrade
Six Sigma: It provides a comprehensive methodology and tools required to identify the errors in the business process and eliminate those process errors. Improve business processes and sustain quality improvement and reduces invoicing errors, schedule delays and customer complaints in most suitable and effective ways. It covers:
Six Sigma Green Belt
Six Sigma Yellow Belt
Six Sigma Black Belt
Six Sigma Black Belt Upgrade
TOGAF®: It is an industry recognised architecture framework widely used by the leading organisations to improve their business efficiency. The course provides fundamental knowledge of the basic concepts, structure and methodology of TOGAF® 9.1. The certification of TOGAF® courses improves your professional skills, enhance your career prospects and ensure higher project success rates. TOGAF® 9.1 training courses include:
TOGAF® 9.1 Foundation
TOGAF® 9.1 Certified
ITIL®: Information Technology Infrastructure Library (ITIL®) provides essential knowledge of tasks, processes and checklists for delivering IT services to the customers or clients and promote business change, transformation and development. It enables the delegates to enhance performance, improve efficiency and accomplish certain service levels. The ITIL® Service Lifecycle includes five different stages:
ITIL® Service Operation
ITIL® Service Strategy
ITIL® Service Transition
ITIL® Service Design
ITIL® Continual Service Improvement
Why should I take Business System Development Training?
Individuals holding Business system development certifications are considered as the important asset of the organisation. The training program helps you to enhance your efficiency and productivity with software development services in the business environment. It improves your capabilities to adopt new technologies and methods and also helps in increasing innovation in strategies and products.
Benefits of Business Systems Development Training
Effective business system development training provides a number of benefits to the delegates.
Able to manage the design and implementation of business information systems in organisations
Identify the critical issues such as globalization and project risk etc. and apply appropriate techniques to deal with the problems
Achieve successful development of information systems by gaining knowledge of established methodology and principles
Enhance their career prospects and hike in salaries and perks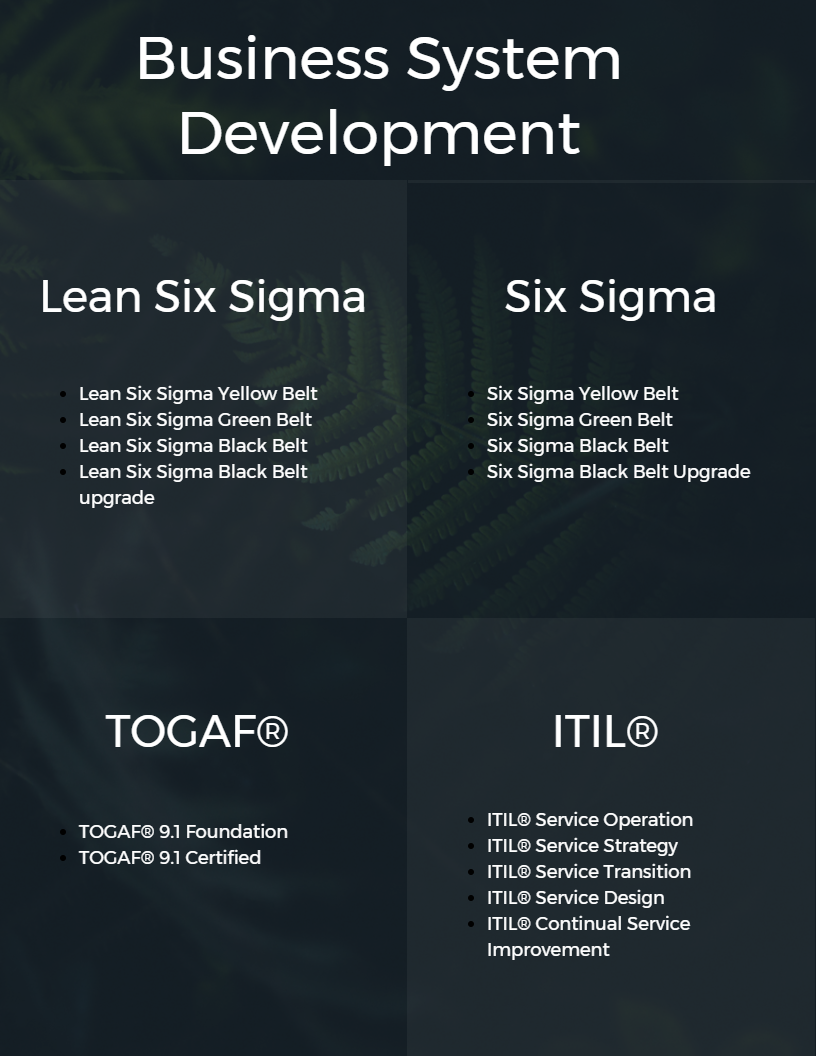 Why Choose MSP Training?
MSP Training ensures that their highly certified and well-experienced instructors help you to understand the latest concepts and framework of the Business Systems Development Training. The training program helps the delegates in acquiring the great skills with a better standard of satisfaction. We offer a flexible mode of training programs as per your requirement such as classroom, online and onsite training courses. Our well-trained support team feels more than happy to handle your queries and resolve within time. Our qualified and experienced instructors make the training program more valuable by giving real-world examples to the delegates and build long-lasting relationships with our customers.