What is PMP® Training?
Project Management Professional certification is offered by Project Management Institute, USA. PMP® is an internationally recognised industry certification used by almost every organisation where project development takes place. PMP® is considered as one of the best project management approach which is based on the core practices and areas of project management. We at MSP Training provides the delegates with the knowledge and skills required to work effectively as a project manager in the organisation. This training will enable the delegates to handle complex or bigger projects for enhancing productivity.
5 Process Groups: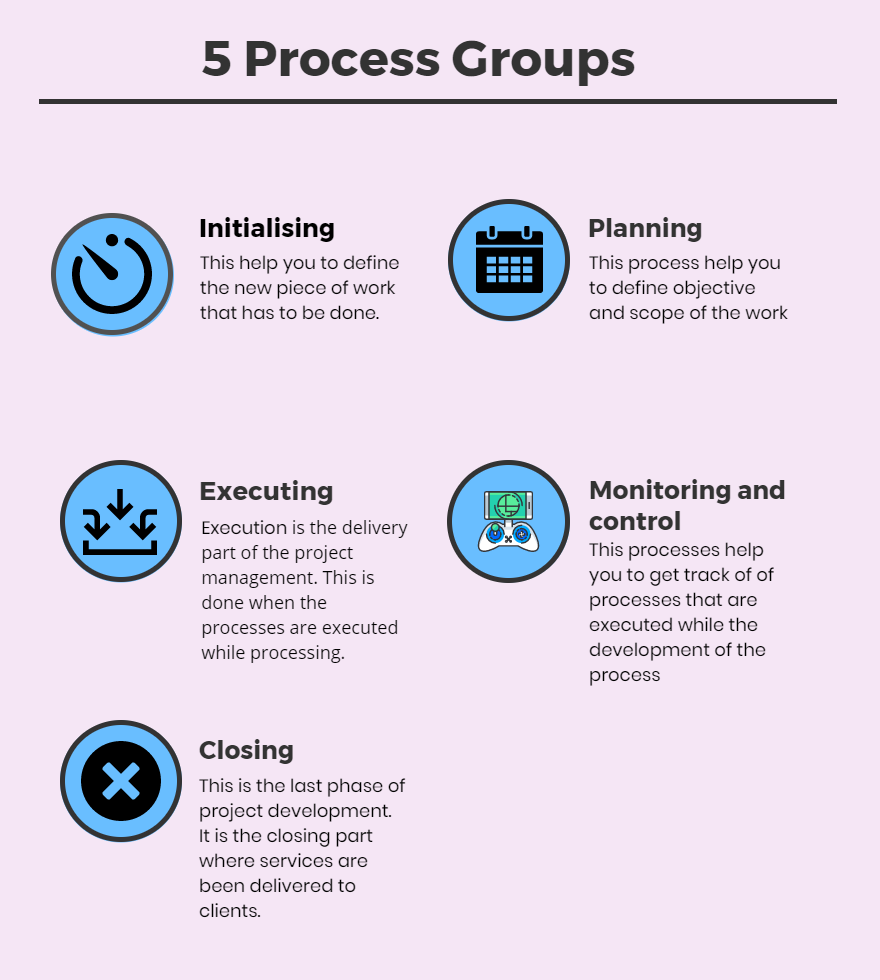 10 Knowledge Areas: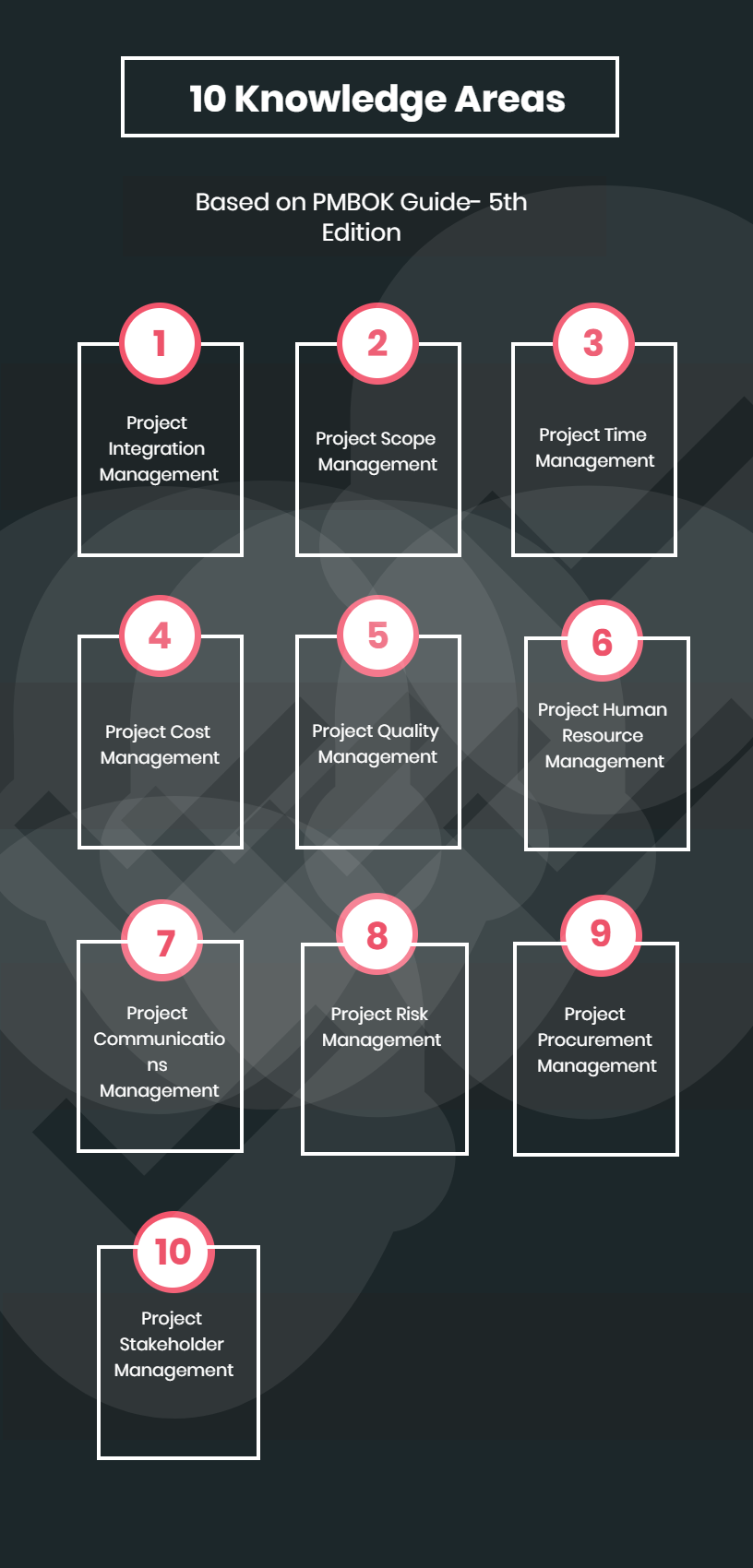 Why should I take PMP® Training?
Becoming PMP® Certified has numerous benefits. Some of them are listed below:
Job opportunities: The professionals with PMP® Certification have better opportunities than others. According to the survey, 80 percent of the jobs recommend hiring PMP® certified project managers.
Project Performance: PMP® certified project managers have better knowledge and skills, and therefore they can handle the project more effectively.
Scope: PMP®'s scope is not restricted to one industry or one type of industries. Any industry who practices or deals with project management can apply it for more productivity.
Globally Acknowledged: PMP® certification is globally accepted and is widely used in the modern management techniques. More than 450 k PMP® professionals are working in their domain as of now.
Enhanced Salaries: The professionals with PMP® certification face hike of about 15-20% of their current salaries.
Recruitment: Nowadays, certification plays an important role in recruitment. PMP® certified professionals can easily gain the desired job that is suitable for them.
What are benefits of PMP® Training?
The professionals will have the following benefits after this certification:
Better salaries and career opportunities.
Improve knowledge regarding management concepts.
Why choose MSP Training?
MSP Training is one of the leading training providers of PMP® certification in the UK. Our instructors are certified and experienced. The training includes latest or updated study material with the best quality. MSP Training is trusted by many professionals and industry leading brands throughout the UK. Our support team is available 24*7.