Delegates during the Yellow Belt Training are introduced to the improvement techniques in Six Sigma. They also learn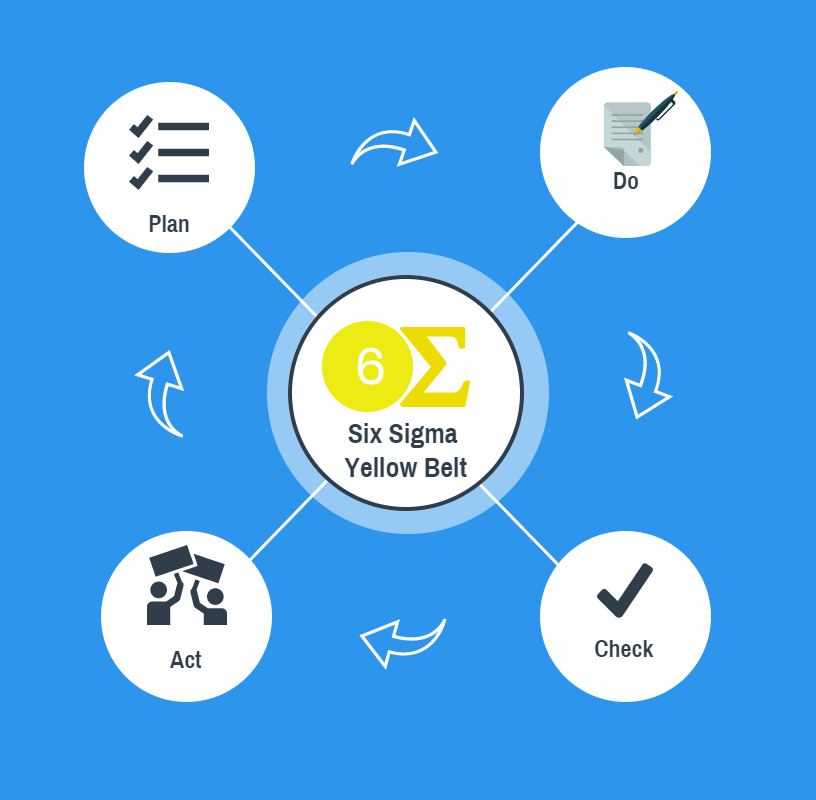 the advantages provided by implementing Six Sigma techniques. The delegates also learn to integrate the Six Sigma techniques into their organisation's processes as per the requirements of the client.A Yellow Belt, by the end of the course, is familiar to Six Sigma concepts but does not possess the required skills to lead Six Sigma enabled teams. Yellow Belt professionals act as support pillars in such a team.
A Yellow Belt Professional is a Subject Matter Expert on a project in a Six Sigma team., Yellow Belts are also responsible for implementing projects of a smaller nature or size or those projects which act as modules for other bigger projects. Yellow Belt professionals achieve this by following the Plan, Do Check, Act method.
EXAMINATION:
The Yellow Belt Certification of Six Sigma is a 60 question Multiple Choice exams lasting for a duration of 60 minutes. The candidates get one mark for every correct answer and are supposed to score 66.66% (i.e. 40 marks out of 60) to clear the exam. There is no negative marking for any questions that are answered incorrectly.