ITIL® Service Lifecycle- Managing Across the Lifecycle course provides in-depth awareness of concepts and terminologies used in ITIL® Service Lifecycle. Those who are involved in service management role must take this course.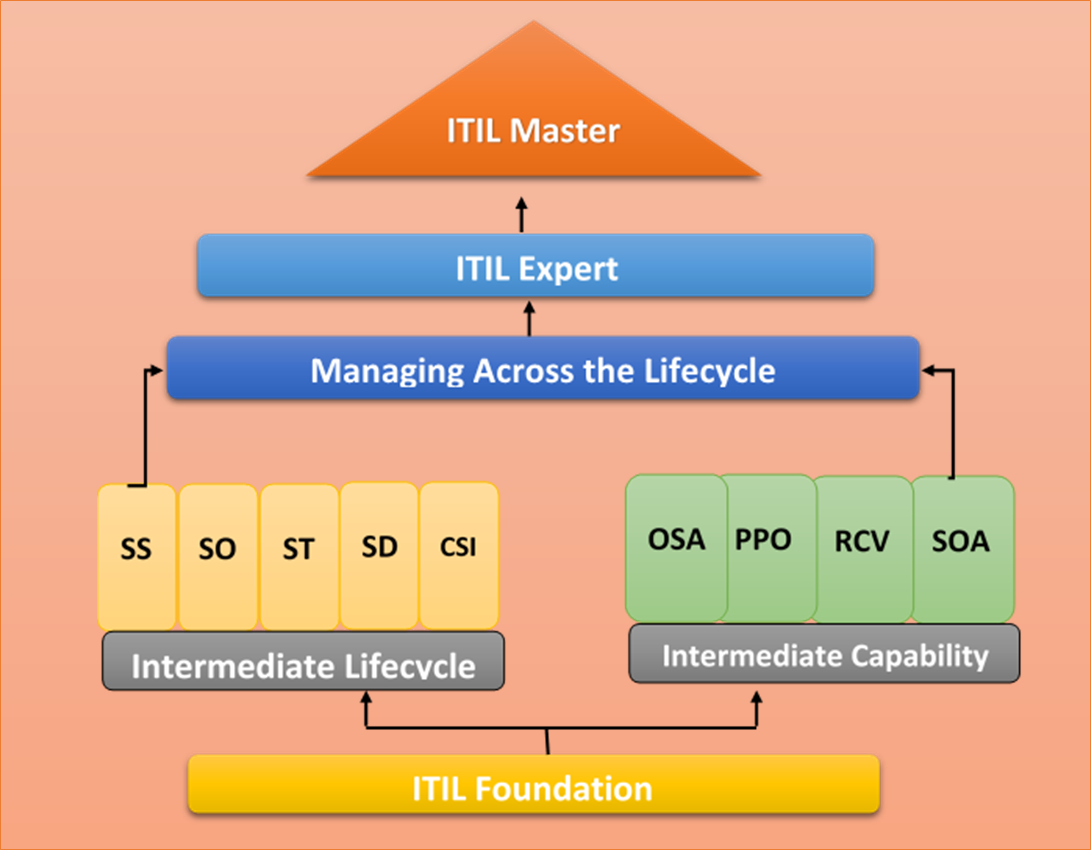 Exam
To Measure the knowledge acquired by professionals in training. An exam is conducted on the last day of training. Each delegate has to go through the examination in order to get certified. The exam will have the following pattern:
10 Multiple Choice Questions
Exam Duration- 120 minutes
70% marks are needed to clear the exam that is 35 out of 50
It will be closed book exam
*After completing 4 days of classroom training and successfully gaining 17 ITIL® credits, the fifth day of this course is a flexible exam preparation day to complete at your convenience in order to prepare you to take and pass your MALC exam online.
We provide comprehensive support during the exam process to make the experience as simple as possible. This exam can be taken at a suitable time, subject to availability; online, anywhere.
Benefits of online exams include:
Proven higher pass rates
Quicker Results
Save Travel Costs
Flexibility
Convenient
Take your exam at your home, office, or work when you are ready