The course BCS Certificate in Commercial Awareness is divided into two parts. One part covers Business Finance and other part focuses on Organisational Behaviour. Business Finance covers finance related skills required by IT Decision Makers, the latter i.e. Organisational Behaviour covers Business Analysis Techniques (BAT) and Organisational Behaviour (OB). We, at MSP Training, ensure that the delegates get the training from those trainers who are certified and expert.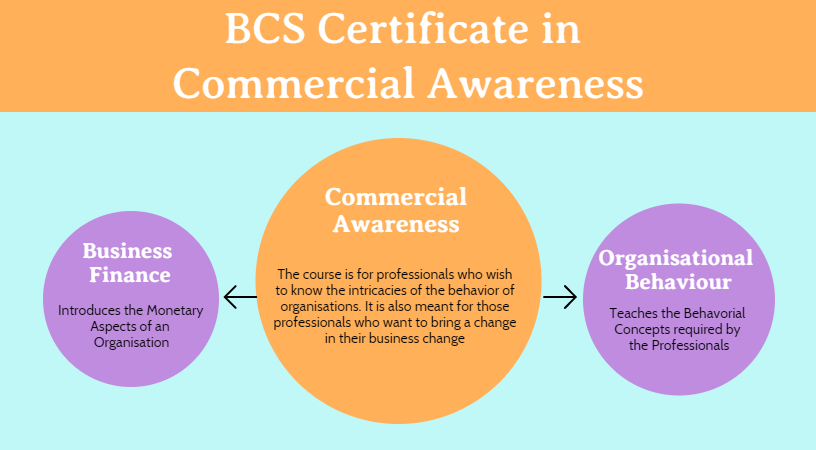 Examination
The candidates can sit for the exam only after attending the Commercial Awareness course. This closed book exam lasts for one hour and has multiple choice questions. The candidates sitting for the exam are required to correct 65% questions to pass the examination. BCS allows the use of simple calculators while no mobile devices are not allowed during the exam.
Candidates must carry identification of some kind. The ID proof can be in the form of a driving license, a passport or even a student id card. After the exam, the result of the candidates will be emailed to them by BCS. The candidates can then view their result from their accounts. Candidates who are specially abled have to take permission for extra 15 minutes from BCS in advance before the examination.